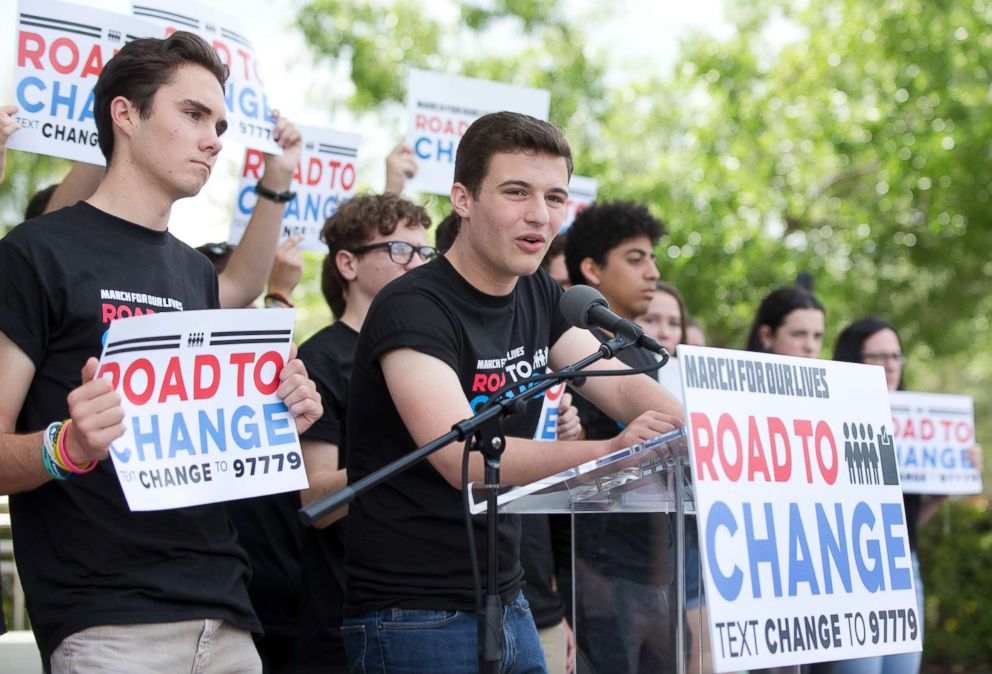 ABC -
One day after graduating from Marjory Stoneman Douglas High School, students behind the "March for Our Lives" movement announced Monday they would take their youth voter turnout initiative on the road.
This new initiative includes a two-month tour called "March for Our Lives: Road to Change" that will encourage young people to register and vote in the upcoming midterm elections.
The teens plan to make 75 stops across the country.
"I think that a lot of politicians out there do not want a lot of young people voting," Cameron Kasky, a Stoneman Douglas graduate, said at a news conference.